Children's eye exams
Our office recommends children come for their first eye exam between 6 and 9 months old, and annual visits thereafter. Up to 80% of a learning is visual, so let us help make sure your child's eyes are performing their best, so they can learn and succeed. Alberta Health covers eye exams for children 18 years old and younger.
But my child doesn't know their ABCs yet!
Our doctors tailor testing and procedures based on each individual child's age and ability. We use videos, pictures, and toys to keep children interested and engaged. Children will often surprise you by doing better than you think!
Wouldn't my child tell me if they were having a vision problem?
Young children often lack the words and ability to described what they are seeing and how they are seeing it, which is why it is so important to bring them to our office for annual exams. However, there are sometimes signs and symptoms that your child might be suffering from a vision problem. If you think your child might have a vision problem, contact us to schedule an appointment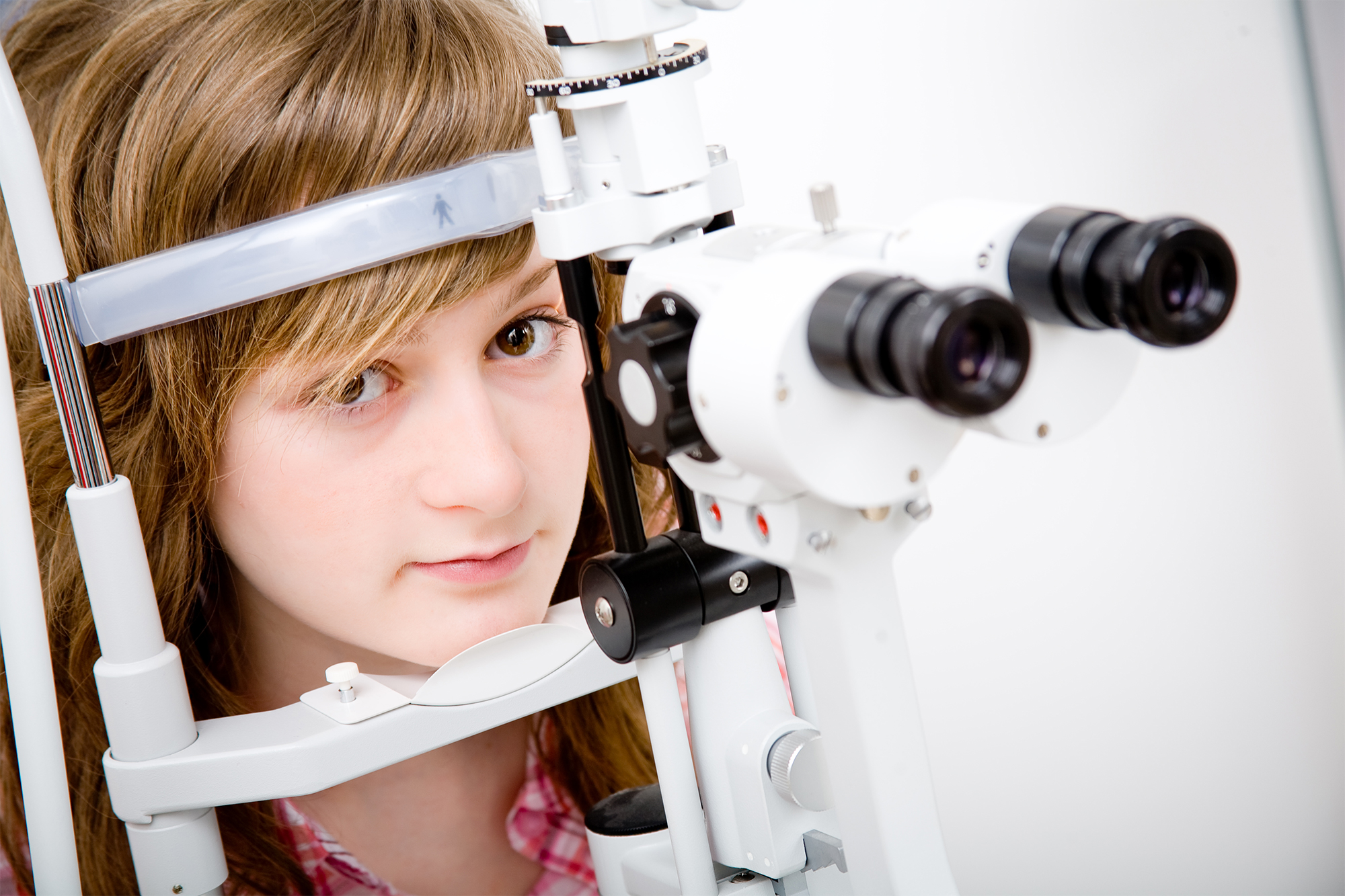 Signs of a vision problem may include:
Frequent headaches
Squinting
Excessive eye rubbing
Avoidance of homework and reading
Eye turn or "lazy eye"
Head tilt or head turn